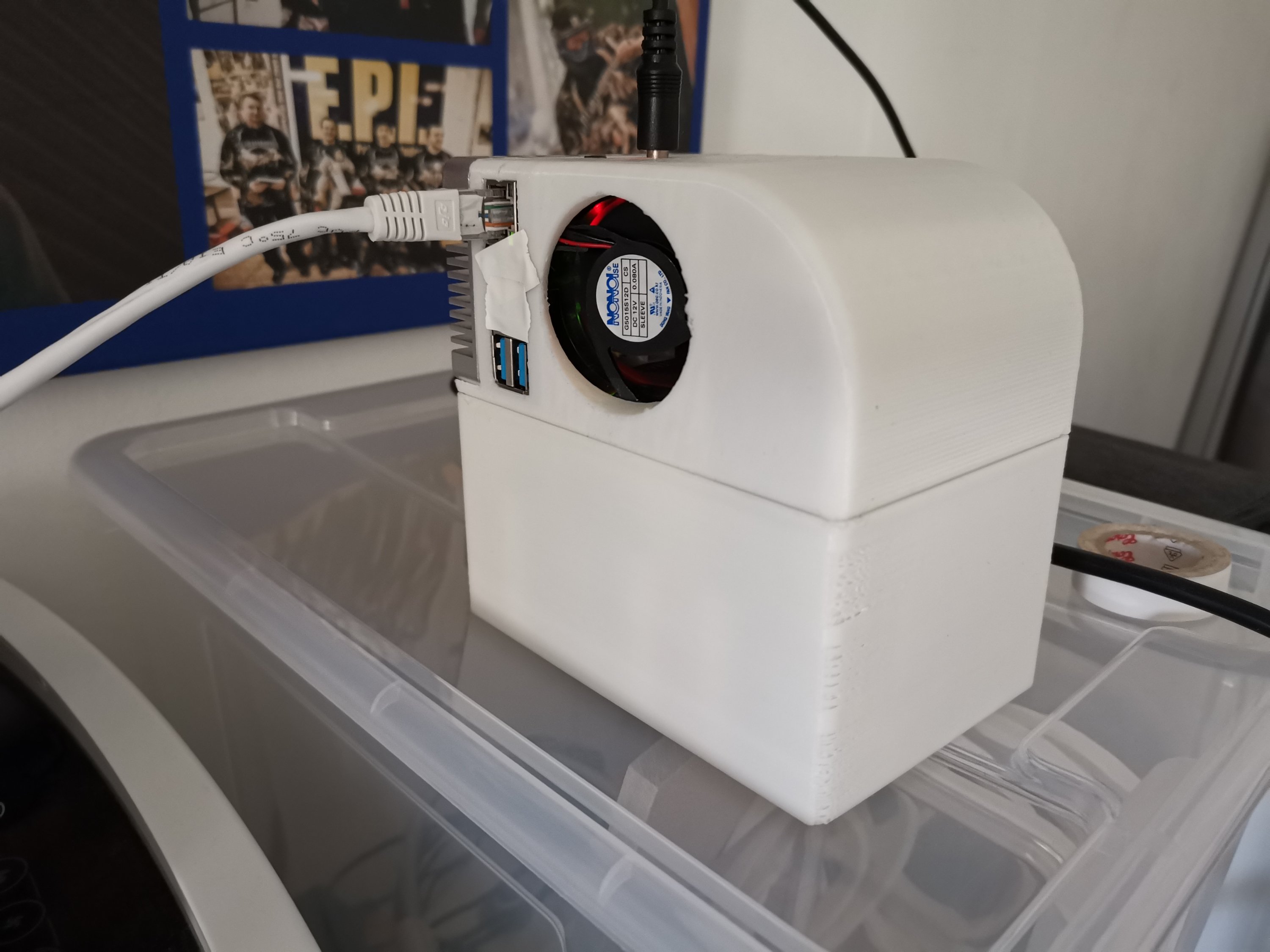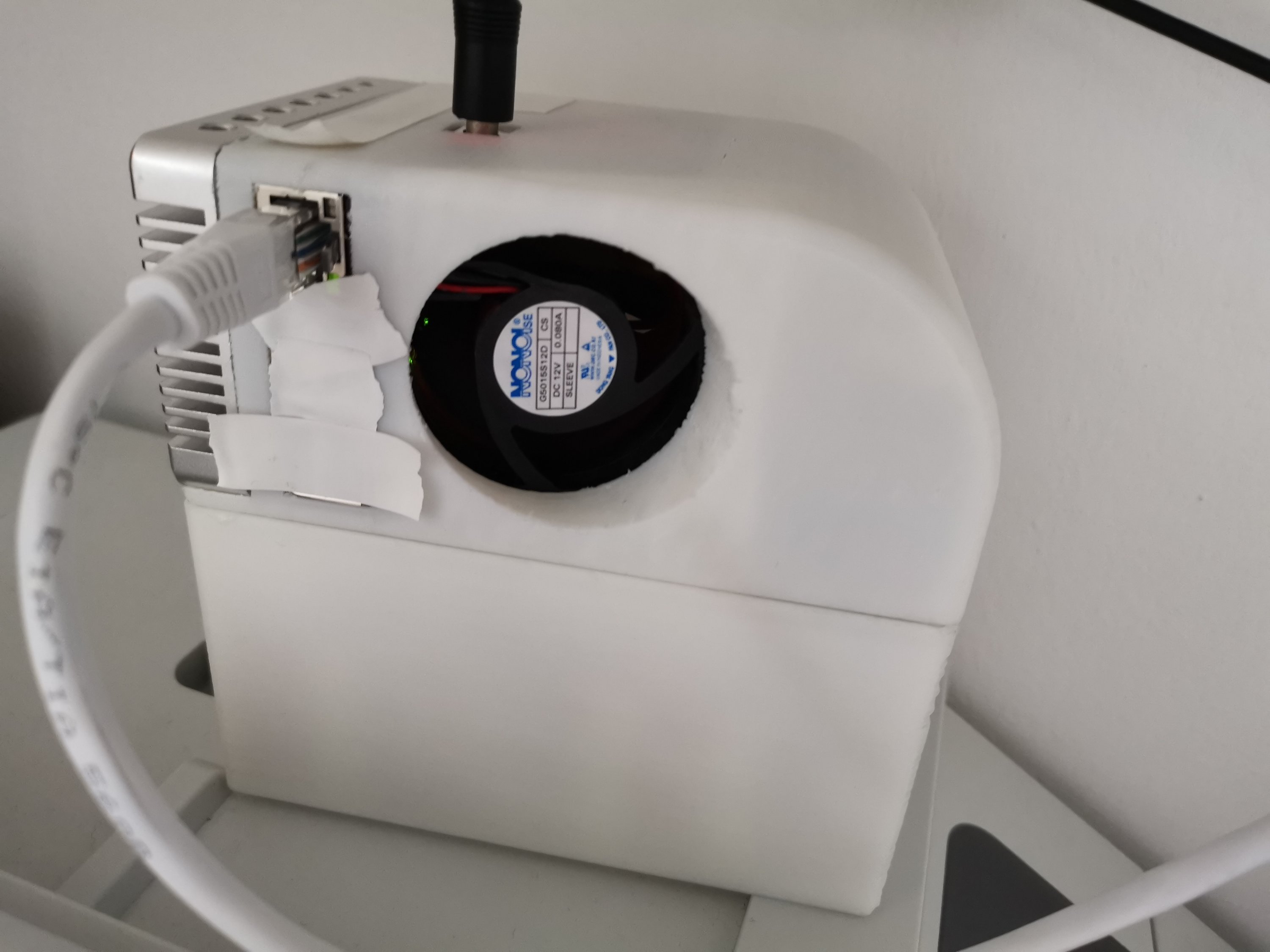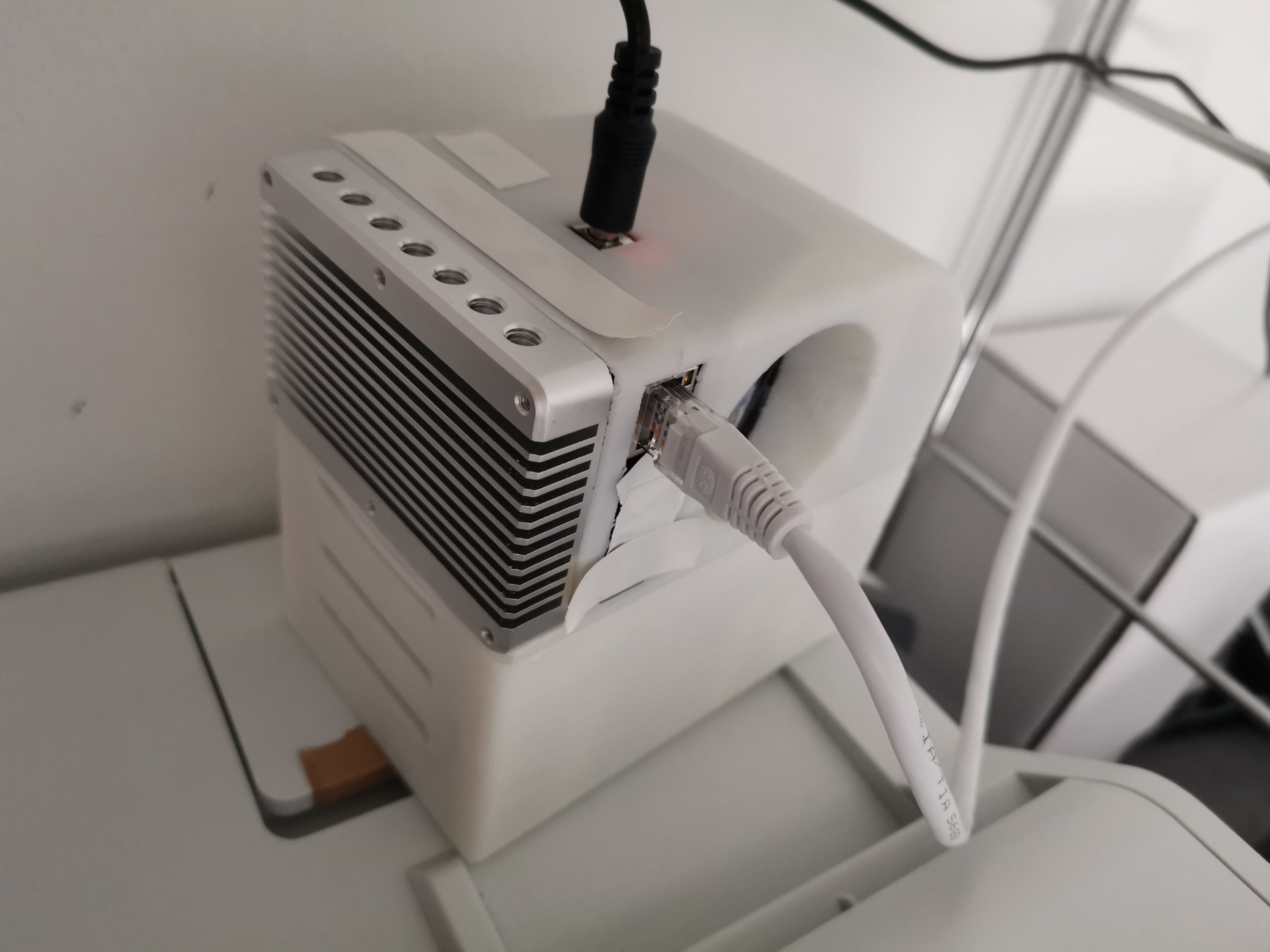 High efficency power supply Mean Well GST40A12-P1J – 40Watt are plenty enough for this setup. The supply will not get warm even if the NAS is under heavy load.
https://www.elektrokon.de/mean-well-gst40a12-p1j-tisch-netzteil-12vdc-3-34a-40watt-ip41_90037_8136
---
NanoPi M4 – 4GB, SATA HAT for NanoPi M4, NanoPi M4 Heat Sink
---
sata Y-splitter cable
https://www.amazon.de/InLine-SATA-Strom-Y-Kabel-Buchse-Stecker/dp/B0015RZ6B0
---
32GB Sandisk micro SD or bigger – choose your favourite manufacturer
---
Fan 50x50x15mm (mine is a NONOIse G5015S12D with only 0.08A which is not disturbing. Important, it should be a two wire fan! You can choose your favourite manufacturer as most of the fans have the same formfactor and will fit to the fan mount.